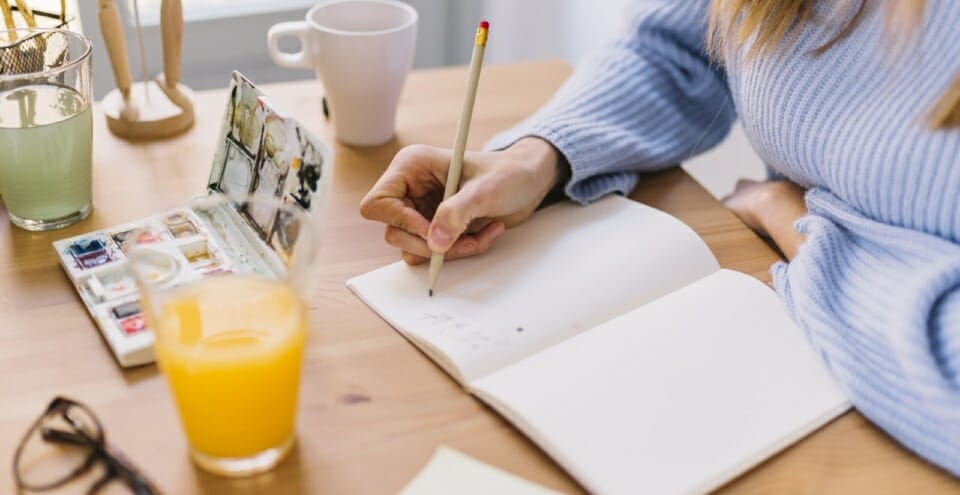 It all still feels like a strange dream, Uni is on hold until September and the lock-down is here to stay for the foreseeable. Whether you managed to make your way home or have stuck it out on campus, we all need to look after our well-being, perhaps now more than ever.
So us Gliders have put together a few ideas to keep you (and your housemates) on track, to help you look after your health and well-being.
Reach out to people
Staying in contact with our friends and loved ones has never been more important, and luckily (internet, what would we do without you?) there are so many ways to do this. Houseparty, Zoom and even good ol' WhatsApp are great ways to socialise and, if you're missing your regular pub quizzes at your local haunt, how about hosting your own one?
Stay active
Just because gyms are closed doesn't mean we should skip a good workout (and those feel good endorphins that come along with it). Check out our home exercises on our blog section for some easy – and fun! – ideas to try.
Make a feel good playlist
Like exercise, listing to music gets those feel good endorphins pumping around your body and has the power to lift moods and take us back to good times – something we think is much needed right about now! So stick on your fav tune, turn up the volume and relive those special memories.
Start a new (or long lost) hobby
There's no better time than now to pick up that hobby you've always wanted to do, with all this extra time on our hands you could even start a few. Here's some ideas to get you started…
Whip up some delicious meals
Now is the perfect time to try all those recipes you've been too tired or busy (or lazy – here's looking at me) to do.
Unlock your inner creativity
Crack out the sketch book, order some paints/pens and let the creative juices flow. Tune into Grayson Perry's art club for some inspo, airing Monday 27th on channel 4.
Become a guitar hero
Or a keyboard wizard for that matter and learn to play an instrument. Playing that first learnt tune all the way through is so, sooo rewarding and makes you pretty cool.
Try out your green fingers
Growing and nurturing a plant is not only therapeutic and rewarding (especially if you've been a bad plant parent in the past) but the colour green is also said to be a natural mood booster!
Take a break, put your feet up and switch off
Keeping the motivation going is hard, so its ok if you're having an off day or just don't feel like doing anything, even the super motivated amongst us feel this from time to time. Get comfy, dig out the snacks and watch something you enjoy. Here's a few Netflix recommendations from us Gliders…
White Gold – Seriously funny
Sex Education – A funny, quirky easy watch
The Good Place  – Funny, heart warming stuff
Power – Gripping urban crime drama
Tiger King – Just. Totally. Bonkers
Love is Blind – Addictive viewing warning, seriously!
Friends – Classic full stop
Peaky Blinders  – Tommy Shelby – swoon
Be mindful about the amount of news you're consuming
It's easy to get swept up in a world wind of bad news right now, but it's super important to limit your exposure, especially if it's making you feel anxious or afraid. For Covid-19 updates, limit your search to creditable sources of up to date information via the NHS or the UK Gov website.
Lastly, remember that you're not alone!
You may feel like you are at times, but just remember that we are all in this together. Stay in touch with loved ones and friends, take the time to do things you love and reach out when times get tough. Although everything seems out of control right now, every day that passes is a day closer back to normality.
Places to reach out for help:
Your Student Union – there are many Unis that are currently offering support for its students, through virtual meet ups, quizzes, advice, updates and much more.
Student minds – They offer some great advise and the ability to talk to someone.