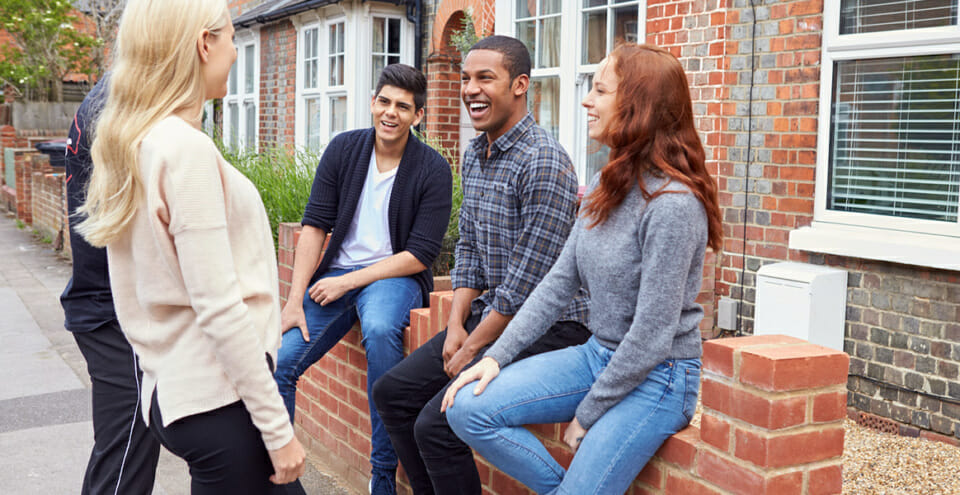 Going into your second or third year? Big changes! Moving into a student house with mates means a new responsibility, Bills and utilities. It might sound a little scary, but with a few tips and tricks it doesn't have to be. We've also prepared a checklist of what to take to uni here.
Sorting the bills in your student house
As a general rule the sooner you sort your student utility bills out the better. No one wants to move into a house with no internet (the horror!) and you definitely don't want to be coughing up for the previous tenants usage.
Here's what to do…
Before you move in
It easy to get swept up in the excitement of a new house. But before you start buying new bedding, you need to tick a few important things off your list…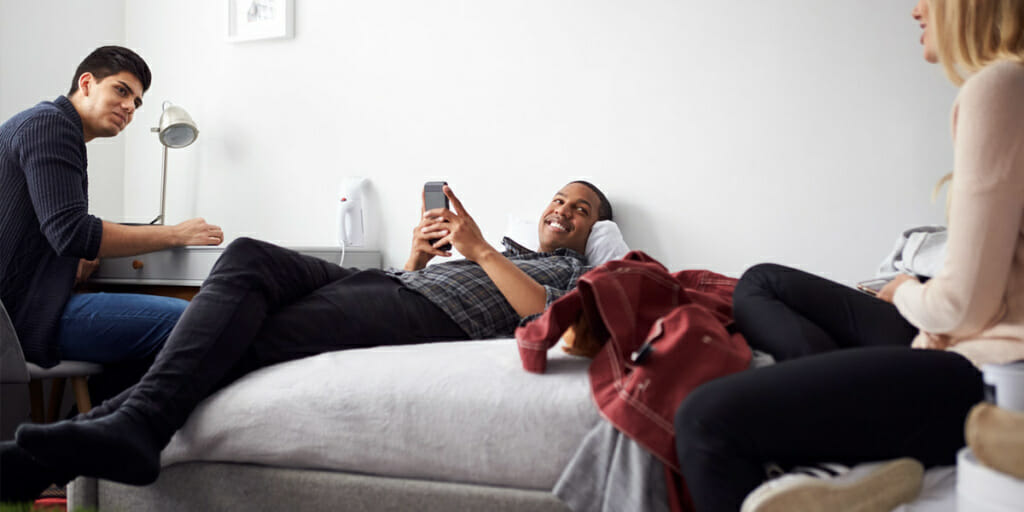 What bills do you need to pay for?
To keep your house running you need to start paying your student utility bills. Here is what you'll need to set-up:
Electricity
Gas
Water
Broadband
TV licence (optional)
Although it's not essential to sort this before you move in, we highly recommend you do. It's a good idea to start figuring out how you're going to sort and pay for these with your housemates – but more of this in a bit.
Get your broadband ordered and an installation date in the diary
Whilst most of the utilities can be sorted when you move in, sorting your student broadband out before is a defo must! Broadband can typically take up to 3 weeks to install, sometimes even longer during these busy months! So, make sure this is high on your priority list – especially if you can't imagine life without it, and let's face it most of us can't!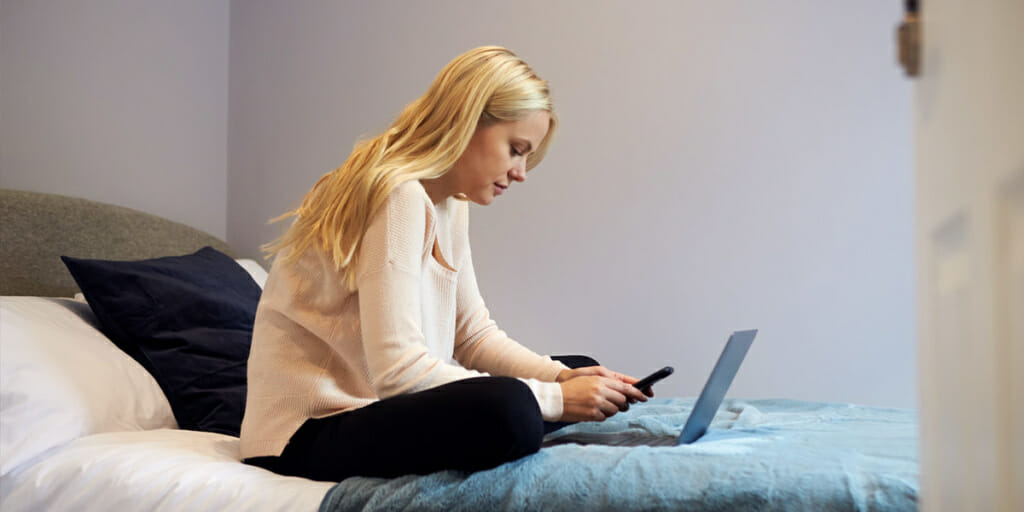 When you move in
Find and jot down your meter readings.
As soon as you walk through the front door, hunt down the gas and electricity box and take a snap of the current readings. (Stuck? No sweat. Check out our how to guide here).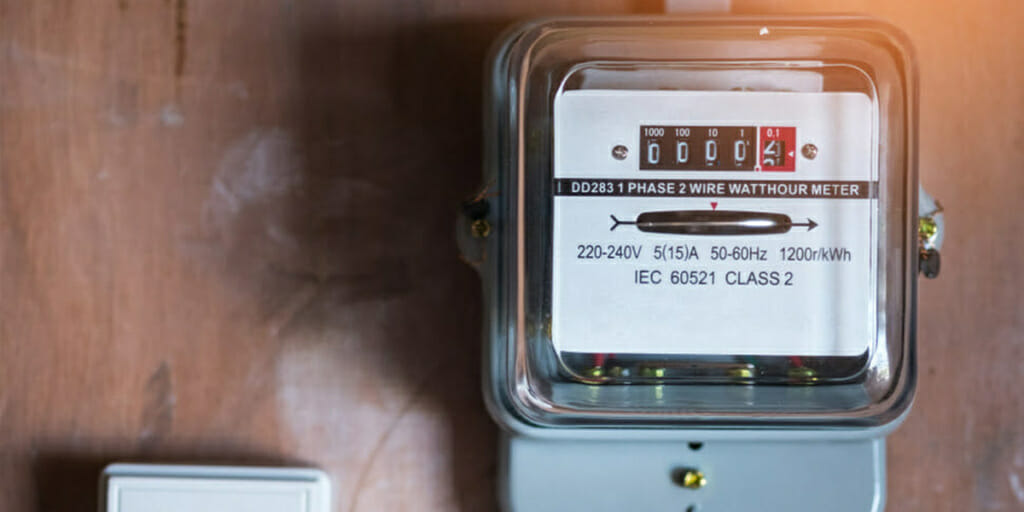 Contact the current energy provider.
You then need to contact the current energy provider and submit the current readings. Make sure you tell the provider that you are the new tenants and have just moved in.The energy company will then proceed accordingly and you will avoid paying someone else's bills!
Register for council tax exemption.
Luckily for students, its more than likely that you will be exempt from having to pay anything, get in! But you must apply in order to do so. This is a relatively straight forward process and shouldn't take much time to complete. Check out our how-to get student council tax exemption guide here.
Decide how you're going to manage your bills and utilities.
Sharing a house is great fun but can quickly turn sour if the student utility bills aren't sorted. Avoid bust ups by sitting down with your housemates and getting a plan together on how to tackle them.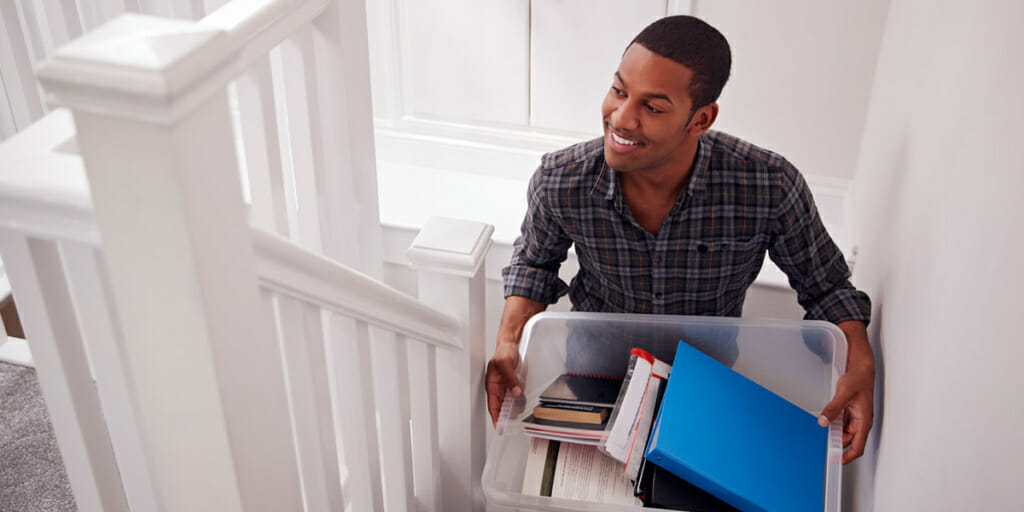 Going it alone:
If you decided to sort the bills out yourselves, there are a few pitfalls you're going to want to avoid like the plague…
Never put the bills in your name only. Why? Because if your housemates don't pay you their share, you will be the liable for the payments, eek!
Make sure you all agree on how to pay your share. This could involve a joint bank account, direct debits and some clever coordination! Just make sure that everyone is paying.
Always pay on time and never miss a payment (and keep that paperwork handy!). Missing payments can result in fines or energy being cut off – and no one wants that especially during those cold winter months.
Use a bill splitting company like Glide:
We know moving into a student house can be stressful. Glide was created by students for students. We provide AND sort all the utilities out for you and will give each housemate their own bill.
No more arguments, no more chasing money and everyone is only responsible for their share.
Now you've got the info, go fourth and get those utilities nailed!
If you need a hand or some advice, Glide are here for you. Call one of our friendly Gliders on 0333 666 5555.