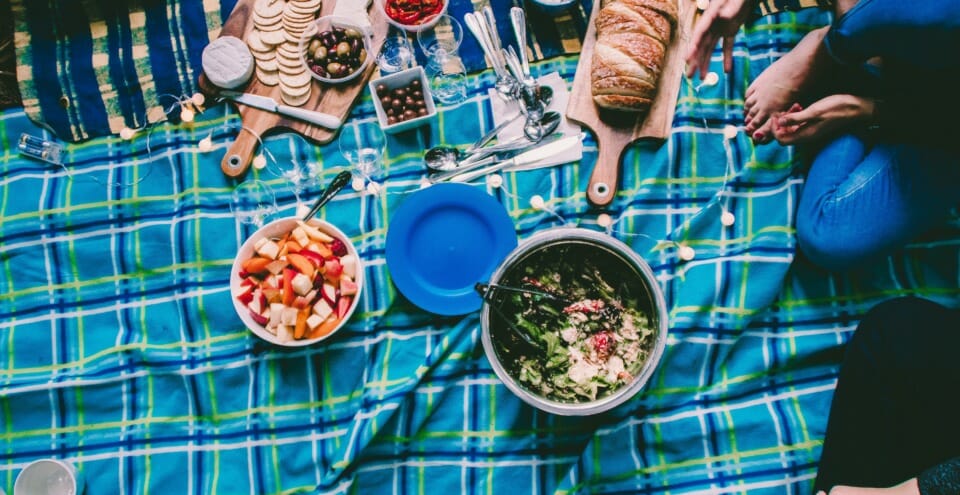 Summer hols don't have to be expensive, all you need is some good company, good weather and the perfect picnic essentials! Grab what you need, get out there and enjoy every last minute of the lush summer sun!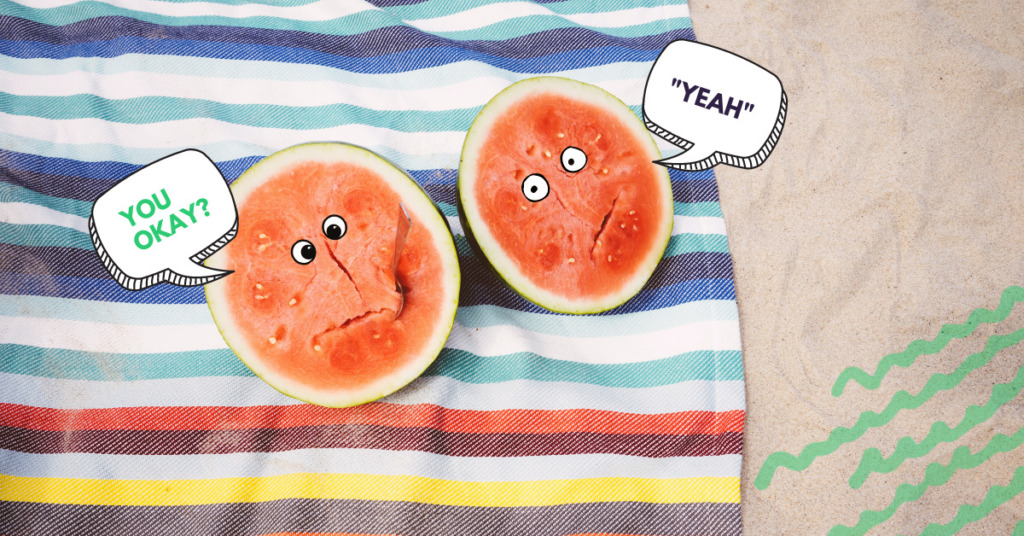 Perfect Picnic Essentials
Before frolicking in the Summer heat, you'll need a few essentials to ensure your picnic is – perfect!
Picnic Basket
Tote Bag
Picnic Blanket
Pillows
Foldable Table/Chairs
Food Storage Tubs
Drinks Cooler/Ice
SPF/Hand Sanitiser
Wet Wipes
Wireless Speaker
Banging Summer Playlist!
Snacks
Drinks
Disposable Plates/Cups/Cutlery
Rubbish Bags
As long as you have something to sit on, something to eat and drink and a decent basket or bag to contain it all in, you're good to go!
Pick your Spot
Finding the perfect location for your picnic can be a challenge within itself, especially when the weather is good and everyone is outdoors. Following a few easy tips when searching for that spot can save you from doing laps around the park!
Keep your distance – Not everyone will want the same vibes as you so preferably pick somewhere with enough space to have fun and not worry about your noise levels!
Find some shade – If the sun is beating down, you'll need some shade to hide under when you can feel that sunburn creeping in.
Stay hydrated – Keep on top of your H20 intake to avoid dizzy spells!
Find a restroom spot – you'll need the loo at some point so it's good to know where the nearest one is to avoid accidents.
Set the Vibes
Picture this: The sun warming your skin, a gentle breeze, fresh air, good vibes and those summer bangers!
Having the right playlist can turn your picnic into a pardayyyy. Creating a playlist before your picnic will give you more time to chill and save those embarrassing tunes we all have on our playlists from playing out loud when your phone is on shuffle!
If you're going to be picnicking in a park or public space, be mindful of how loud you're blasting those tunes and the songs you'll be playing too! (unless you manage to find a super secluded spot, perfect!)
The Grub
What's a picnic without food? There are literally NO rules when it comes to picnic food other than its traditionally eaten outdoors according to Wikipedia – duh
Packing your goods properly is also major key, the last thing you need is to be mopping up salsa from the bottom of your tote bag. We found that sticking to the tips below helps when planning your perfect picnic menu;
Bitesize/Finger food
Cold/ready to eat
Equal wet/dry ratio (we love the variety!)
Doesn't require heating up
Not too messy (saves cleaning up)
Takeaways (easy option)
Picnic Tip: If you're ready to get up and go without the fuss, grabbing a takeaway will save you having to pack food and will make it easier to tidy up afterwards!
The Bevs
Keeping your thirst quenched with a good selection of drinks at your picnic is absolutely essential. Everyone has their fav options so asking everyone to pick their own so there are smiles all round! Similar with picnic food, there really are no rules – just a few simple tips that will help you avoid common mistakes and live your best picnic life!
Get yourself a Cooler Box/Ice Box for extra cold bevs!
Disposable Cups & Paper Straws
Water (trust me, you'll need it!)
Chill your drinks a few hours before
Pack drinks close together (this will keep them cooler for longer!)
Glider Tip: Want to chill your drinks faster? Wrap a wet paper towel around your bottle and pop in the freezer for 15mins – Icy drinks in minutes!
Entertainment
Now that you've got the goods ready, planning in a couple of games/activities can save you from snoozing under the sun (unless you want to!) The possibilities are endless when outdoors so get creative! We asked our Gliders for their perfect picnic games, here's what they suggested;
Now whack on your SPF and insect repellant, grab your picnic essentials and go out there and make those memories!