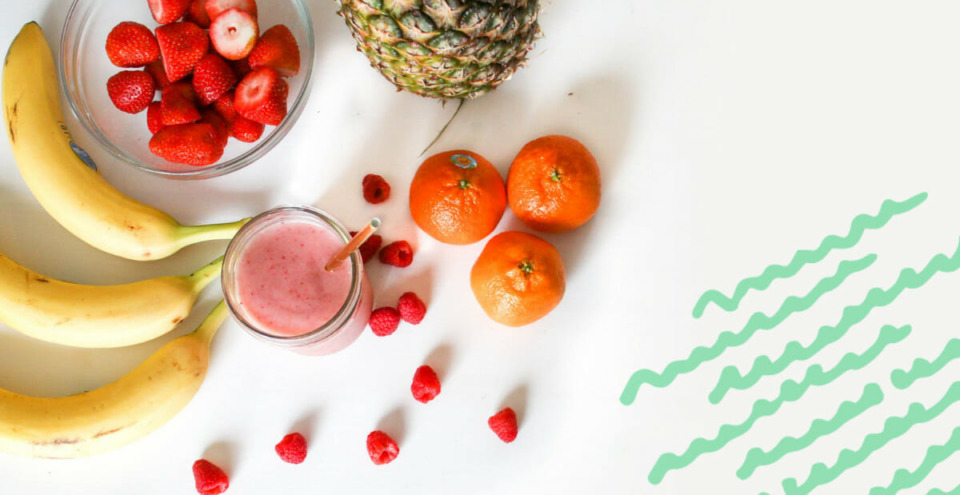 With a Heatwave predicted this Summer, you better get your ice tray filled up and whacked in the freezer ASAP! With the final stretch of revision and exams, staying hydrated it important to stay focused. Keep your cool with these easy recipes for delicious Summer Smoothie Recipes that also double up as amazing bases for a cheeky daquiri!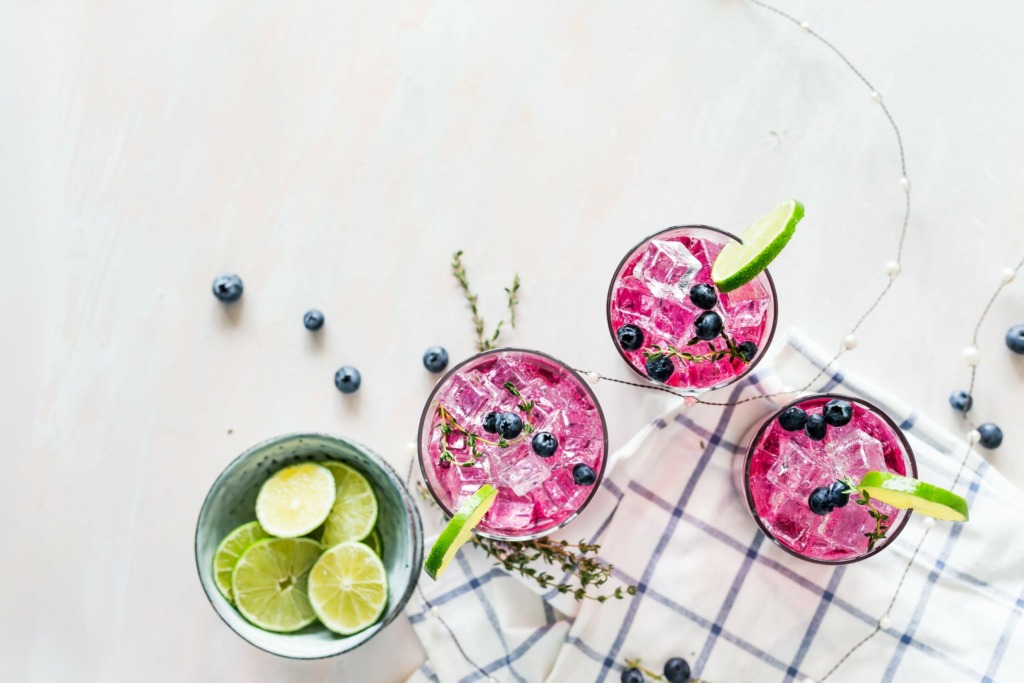 Summer Smoothie Checklist
Before you can start making the good stuff, you'll need a few staple items to help you get started;
A Blender or Hand Whisk
Coconut Water or Good old H20
Frozen Fruit
Fruit Juice
Milk (Dairy/Oat/Almond/Soy)
Yoghurt or dairy free alternative
Honey
Fresh Lime
Fresh Mint
1 Small cup (for measurements)
1 Tablespoon
Tropical Blast 🍹
Getting the Holiday Blues this year? With the weather forecast looking decent, why not get those tropical feels with this summer smoothie recipe instead!
You'll Need;
2 cups frozen mango chunks
1 ½ cup frozen strawberries
1 cup frozen sweet pineapple
2 cups fruit juice
1 cup coconut water
2 tablespoons of honey
Whack this all in your blender (or into a deep bowl to defrost before hand mixing), give it a whizz and you'll have a punchy summer smoothie before you know it! Spoon in an extra dollop of honey and give it a whirl before serving for that extra natural sweetness.
Cheeky Tip: A splash of white rum can turn this into a frozen cocktail (thank us later!)
Berry Cooler 🍓
Mmmm, raspberries.
This super sweet and fresh smoothie is the perfect midday energy booster, giving you all the goodness without skipping on the flavour!
You'll need;
2 cups frozen raspberries
1 cup frozen strawberries
2 Limes
1 cup of yogurt
2 tablespoons of honey
Squeeze the life out of 1½ limes, slicing the remaining half for garnish (we love the aesthetic!) Add your frozen rapsberries to the blender along with the yoghurt then blend. Once combined, add in your lime juice, honey and whizz it all up to create your cooler. Add your lime and a couple of mint leaves on top before serving – Yum!
Go Bananas 🍌
Add in a handful of rolled oats to this recipe and you have the Ultimate Summer morning breakfast! Bananas are a natural source of energy so you may find yourself reaching for this pre workout too…
You'll need;
2 cups frozen bananas
1 cup frozen strawberries
2 cups milk or dairy alternative (oat milk works well!)
3 tablespoons honey
Blend your bananas and milk until smooth then add in your strawberries and honey and blitz again for less time to add some texture. If you wish to add in some extra nutrition, a scoop of protein powder or sprinkling of chia seeds works really well!
Power Boost Tip: Are you a coffee lover? You can turn this treat into a fun iced coffee by adding in a small spoon before blending your smoothie.
Minty Madness 🍃
Picture this: You're standing under the sun, tunes blasting thinking about how good life is but wait, one thing is missing – this smoothie in your hand!
You'll need;
2 cups frozen pineapple
1 handful of washed mint leaves
2 limes
1 cup fruit juice
2 tablespoons honey
After giving your mint leaves a good wash, pat them dry with some kitchen towel and gently bruise between your hands (this releases all the flavour!) Add to the blender along with the frozen fruit, juice and whizz! Once blended, add in your honey and give it all a good mix.
Top Tip: Got an ice tray? Freeze any leftover smoothie mixture and reuse in your cocktails or much on them as mini sorbet bites!
Cheffin' It 🔥
These recipes have got our mouth's watering! Why not cook up a storm while your in the kitchen and still manage to save some money this Summer? 👀