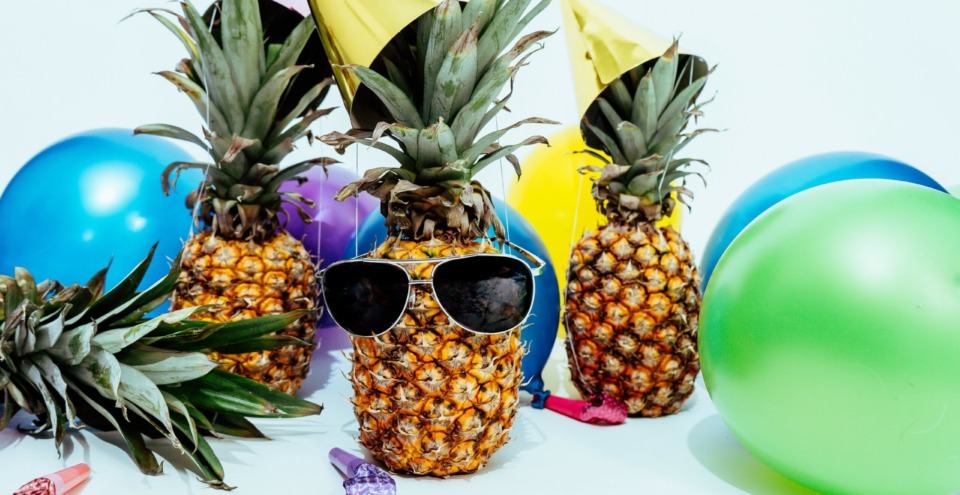 So, you've finally finished packing the contents of your bedroom into every piece of luggage you own. Your Uni Room is waiting to be christened and what better way than to fully immerse yourself into FRESHERS WEEK! We've picked out a few things to consider before jumping in head first…

Freshers Week Events 🎉
Getting stuck into Events during Freshers Week is a great way of getting to know your housemates. With so many to choose from, there are a few tips on making sure you get the most out of your money and have the BEST time;
Don't attend everything – costs add up and you don't want to suffer until the next payday!
Check in with your housemates – Attending events together can cut travel costs and help keep you safe
Look our for wristbands – these can save you money when attending multiple events
Find a balance – back to back events can leave you worn out!
Prep a fancy dress outfit when packing for University, you might need one to get into some events
Try something new and act bravely – Freshers is the best place to make those priceless uni memories!

Staying Safe when getting Lit 🔥
What happens in Freshers Week, stays in Freshers Week.
Amidst the fun is usually a little chaos, so staying safe is key! Looking after yourself will mean you can live your best life without the worry. Be aware of your environment, keep your wits about you, follow these tips and you'll be good to go!
NEVER leave your drinks unattended
Trust your gut – if a situation doesn't feel right or safe, remove yourself from it as soon as possible.
Stick together – Keep your friends nearby and have fun together!
Try not to take ALL of your cards out with you, the less you carry the less you are likely to lose!
That one extra shot isn't always a good idea, know your limits and stick to them – trust us, it's worth it!
Avoid the Freshers Flu by staying hydrated and getting in nutritious meals (aside from those post night out takeaways!)
Top up on your vitamins and paracetamol to dodge those pounding headaches and tiredness and hangovers!
Gian's Tip: Leave a big glass of water or isotonic (lucozade will do) beside your bed for when you get back in!

Get your Money's Worth 💸
Living off of toast for the rest of term isn't ideal after Freshers Week, but can turn into reality if you're not smart with your spending!
A little planning and budgeting will allow you to have the best time without worrying about money. All you'll need is a pen/paper or excel spreadsheet to budget your Freshers spend and put money aside for student life too. Check out the ultimate student budget planner to brush up on your money saving skills.
Use your Student Discount! Always ask for it before paying for something so you don't miss out on those awesome offers. Check out My UNiDAYS to get £100 off your bills with us!
Budget per event – Taking your card out can be dangerous, especially when one tap of it can buy a round of shots for the whole club! If you have more than one card, transfer as much as you need for the night or take our cash instead!
EAT! It's no secret that not eating before the sesh is dangerous, so be sure to get in a decent meal. Why not defrost a pizza before setting off? This will save you queuing up for that takeaway and spending more money. Be careful when cooking, you don't want to be that housemate that sets the fire alarm off in the early hours!
Pre Drinking before heading out will make your money stretch and prevent you from buying overpriced bottles.
Car pooling, sharing taxis or walking to your event will mean more money for drinks!

#liveyourbestlife
Freshers Week is a rollercoaster ride you won't want to miss! Avoid getting FOMO by getting stuck in and making memories. It'll all be over so live it up to the fullest! Oh, and you'll recover in no time with these ultimate hangover cures.