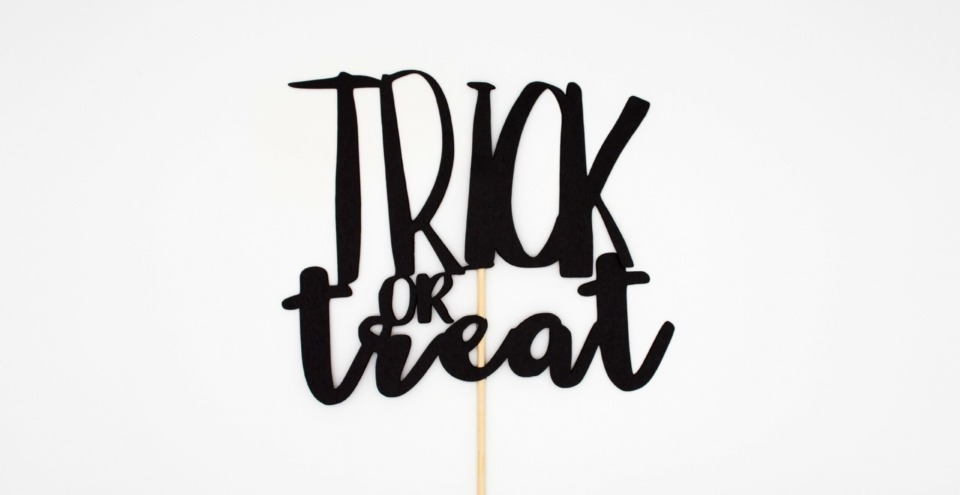 Ah, Halloween. The time of year where we can dress up like a fool and act like one too!
Want to host a frightfully good party that will be the talk of your block but don't have the funds to? We've put together the perfect party recipe which will have your housemates SHOOK and won't blow a hole in your pocket too!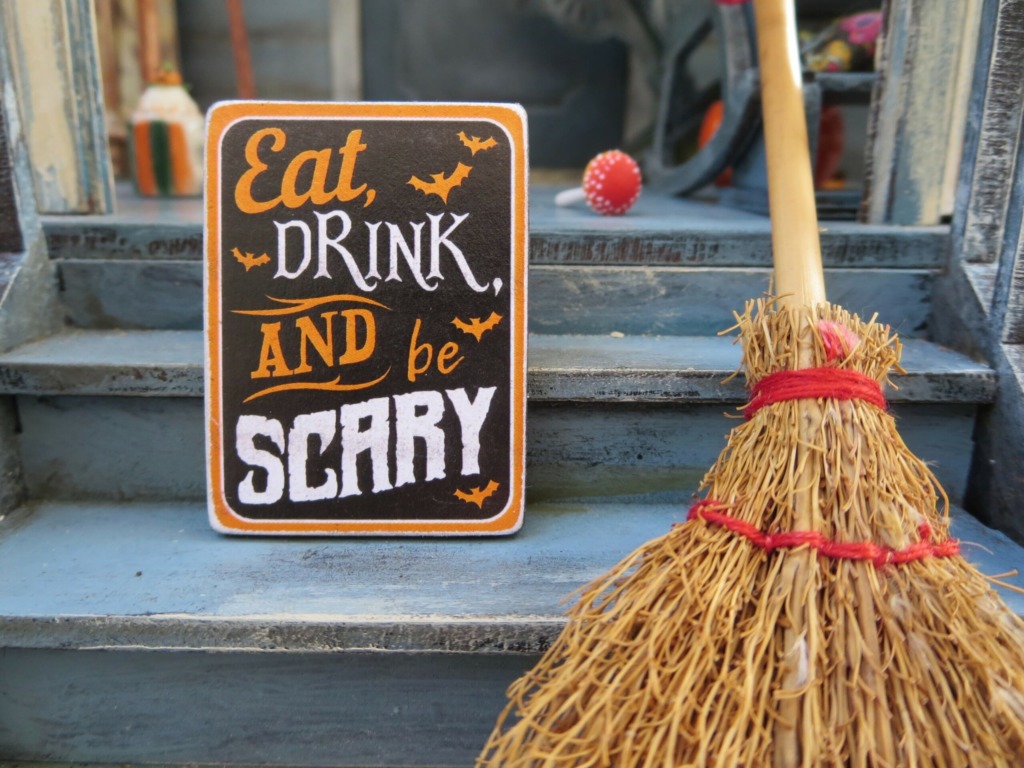 Get Thrifty ✂️
Halloween is the perfect time to use up what you have lying around, the morn worn out the better! Get thrifty by creating your own decorations with a trust pair of scissors and paper. Get creative and if in doubt, add red paint to everything!
Use up some old clothes and stuff with t-shirts, foil or bin bags to create your very own scarecrow! You can easily make some creepy signs with old bits of wood and a little paint.
The classic pumpkin is always a Halloween staple! They tend to get whipped up in stores really early so keep your eyes peeled for them. Why not create a little competition for best pumpkin and encourage your guests to bring theirs along? This will make for amazing insta pics, a fun activity (and free decoration!)
👻 Spook Tip: If you have a little spare change to hand, fake web is such a cool way to spook out your uni pad as it stretches and covers everything!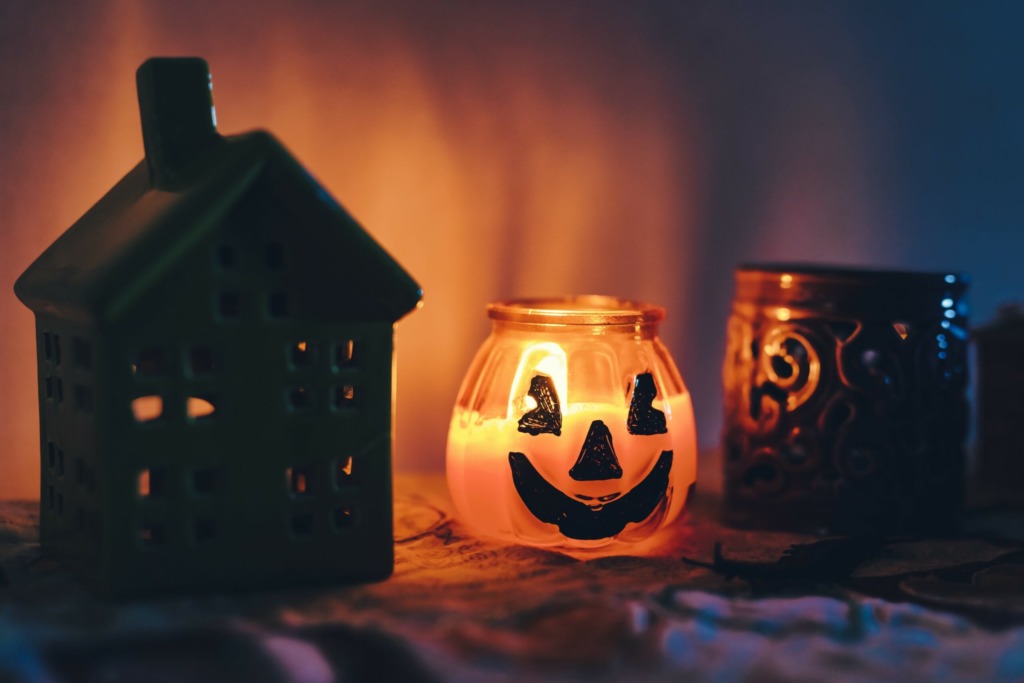 Punch Bowl 🍹
Hosting doesn't have to be spenny. The classic 'bring a bottle' message will save you from splashing out. Punch bowls are an awesome way of having enough drink for everyone without breaking the bank. Grab some disposable cups, ladle and a decent sized bowl to serve in and you're good to go!
Check out this recipe for the ultimate halloween punch bowl;
What you'll need;
1 Litre Cranberry Juice
1 Litre Ginger Beer
x1 Lime (squeeze half and slice half)
1 cup of Rum/Vodka (leave out for an alcohol free version)
x1 pack gummy worms/spiders/teeth
Ice
There's not much to it other than pouring all the above over some ice into your punch bowl, throwing in the creepy sweets and et voila!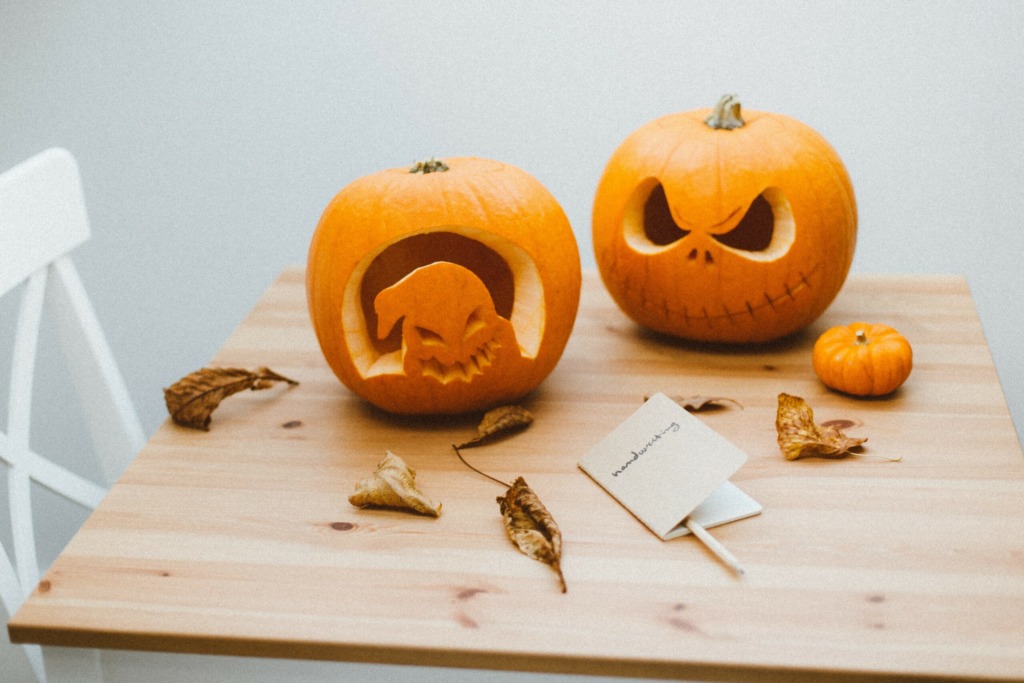 Costume Hacks 👻
So you want a show stopping outfit, especially if you're the host! These halloween costume ideas will save you from shelling out unnecessarily and still be in the running for best dressed!
Ghoul/Ghost – Difficulty level: Beginner
Grab an old bed sheet (preferably white) and cut out two holes for your eyes. With a black marker, sketch out some detail including deep eye sockets and a long drooping mouth (think Scream). This embarrassingly easy costume will still have your guests spooked!
The Mummy – Difficulty level: Intermediate
1-2 rolls of toilet roll – Yes, we know how precious they are, but this is way cheaper than forking out for a costume! Grab some coffee or a used tea bag and mix with some water. Wrap around your clothes with the roll (get a housemate to help you with this), covering any gaps and secure with a little cello tape. Dab on the coffee/tea mixture onto the tissue to give it an aged effect.
👻 Spook Tip: Don't forget to leave gaps to breathe comfortably, it's kinda important.
Vampire – Difficulty level: Advanced
You can't go wrong with this classic. Get your hands on some faux fangs and black/white face paint and a little fake blood (red paint will do!) Draw on a widow's peak, ghost up your complexion white the white face paint and add the blood to your fangs. If you can't get hold of a cape, DIY with a black bin liner!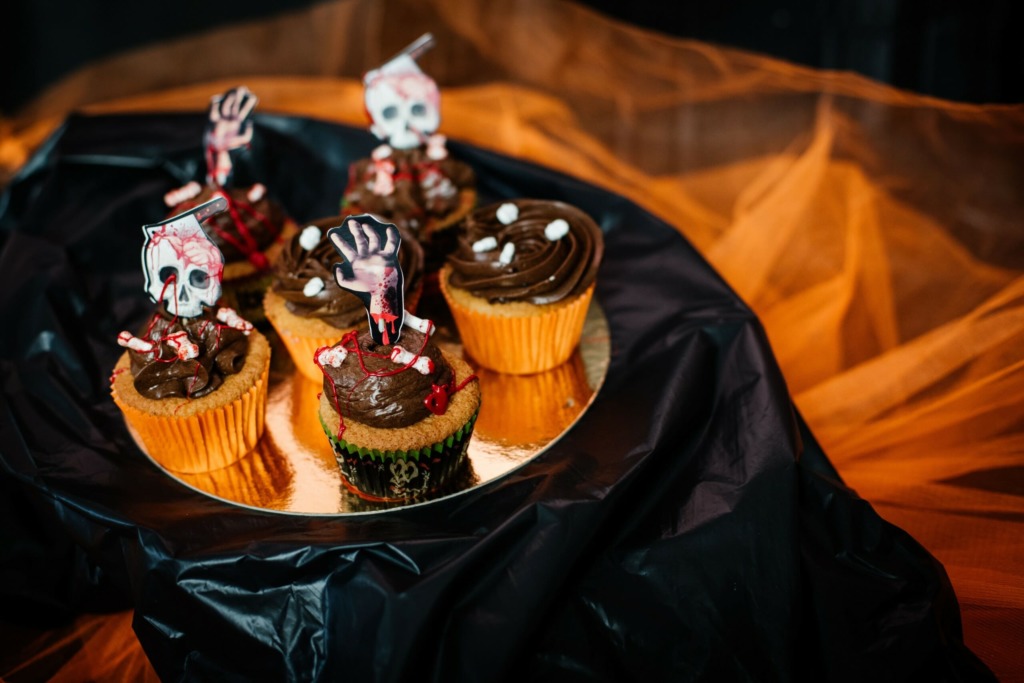 The Vibes 🕸️
Crank up your speaker and whack on a Halloween playlist to send chills down the necks of your guests! If you have any mood lighting in your uni pad, set it to red and position your lamps so that they cast shadows over bits of furniture and your DIY decorations.
Keep it simple with a few nibbles, trying to stick to a theme where you can. Rename dips and snacks with spooky signs to get your guests in the mood!
You can also be super creative with your rubbish bins and thrift together a garbage monster cutout to place around it. Create some punny signs which instruct your guests on haunted house rules so you're not left with a mess!