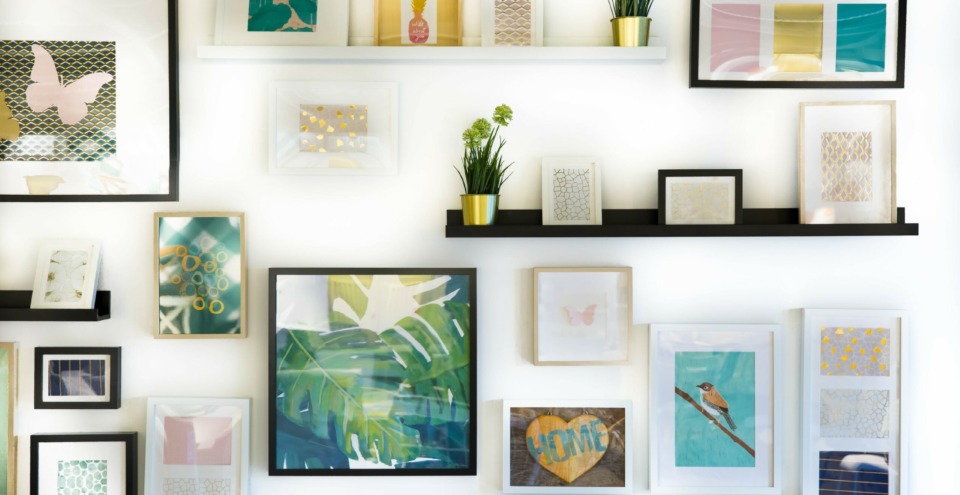 Is your student house looking a little tired? You don't need to blow the budget to get those homely feels, check out these 5 ways you can glow up your pad and reach aesthetic goals!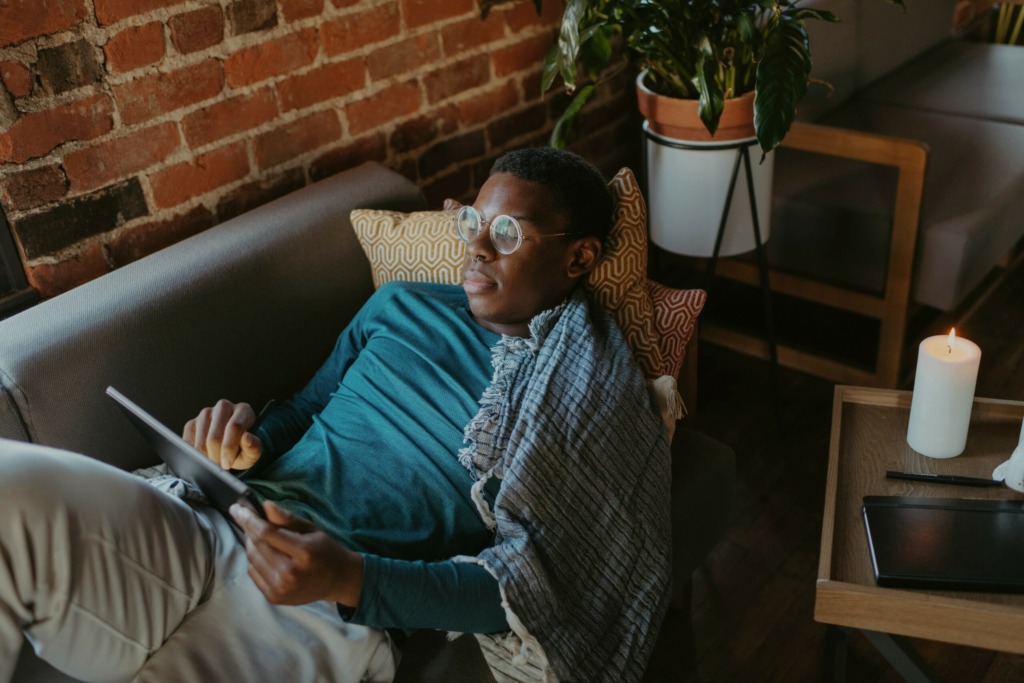 1. De Clutter
The best way to get your space looking fresh is by firstly giving it a good old clean! Declutter by getting rid of anything you don't need, this can range from that pizza box that's been staring at you all week or some old uni textbooks that are missing from the library!
Asking yourself a few questions when having a clear out can help you determine whether the item is for keeps or needs to go! Our favourite ones are;
Have you used the item within the past 3 months?
Is the item in good condition?
Can the items be sold?
Do you have enough space for the items?
Do you really need it?
A clear space can aid a clear, more focused mind and also acts as a blank canvas for glowing up your student house! Pull out the rubber gloves and give your pad a deep clean, this is an instant mood booster and can help with your overall wellbeing. (convince your housemates to pitch in too!)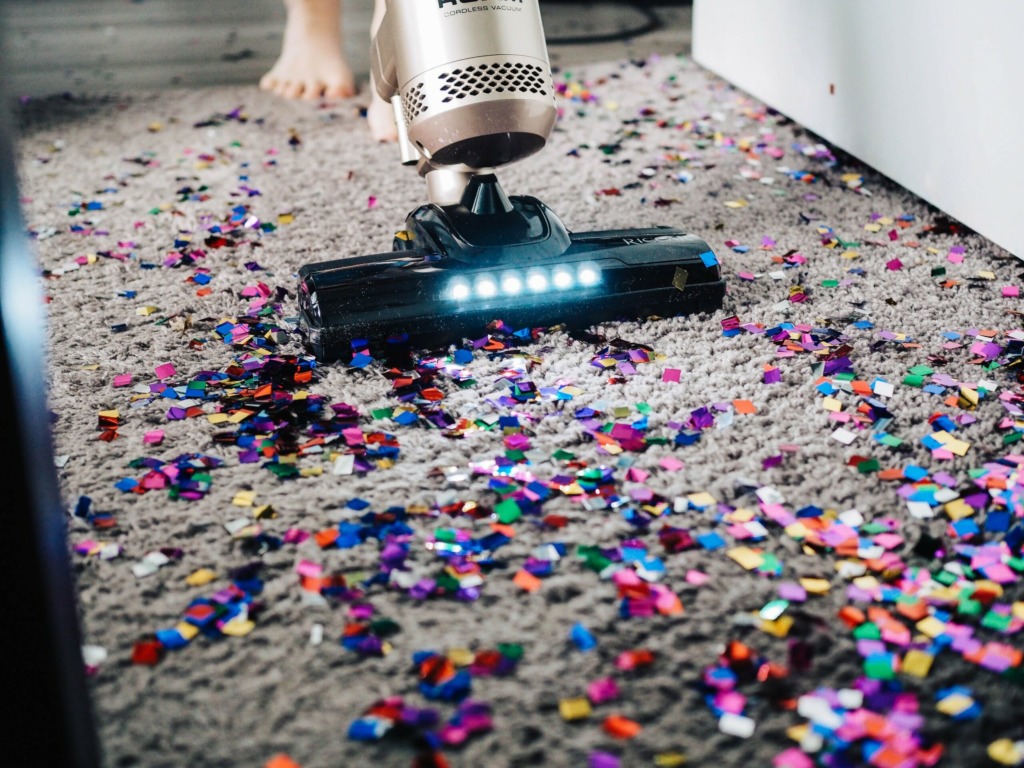 2. Get Crafty
Whether you want those luxury hotel feels, or want to inject a bit of personality into your space – you don't have to break the bank to do so!
Upcycling is so on trend right now and with a few tools and creativity, is an quick win when it comes to glowing up your student house. Searching for once loved items is a great way to stay within budget and bag a bargain. Get hold of some paint and freshen up your finds, giving them a new life!
We stan these sites for cheap goods;
The possibilities are endless when it comes to personalising your space at uni. We know that your options might be limited when glowing up your pad, depending on your tenancy. When it comes to sticking things on the walls, it's usually a no no with student accommodation, however, there are a few fuss and damage free hacks that can help you with that!
Artwork can transform your space while at uni, adding a splash of colour and vibrancy. Not only can you choose to display your fav memories, you can even create your own abstract masterpiece with a little paint and a blank canvas or sheet.
Those pictures that capture a memory or remind you of your fav people deserve to be displayed! An easy way to add homely vibes to your pad and cheap to execute too! This free prints app slaps for a budget glow up and only charges for postage – winning!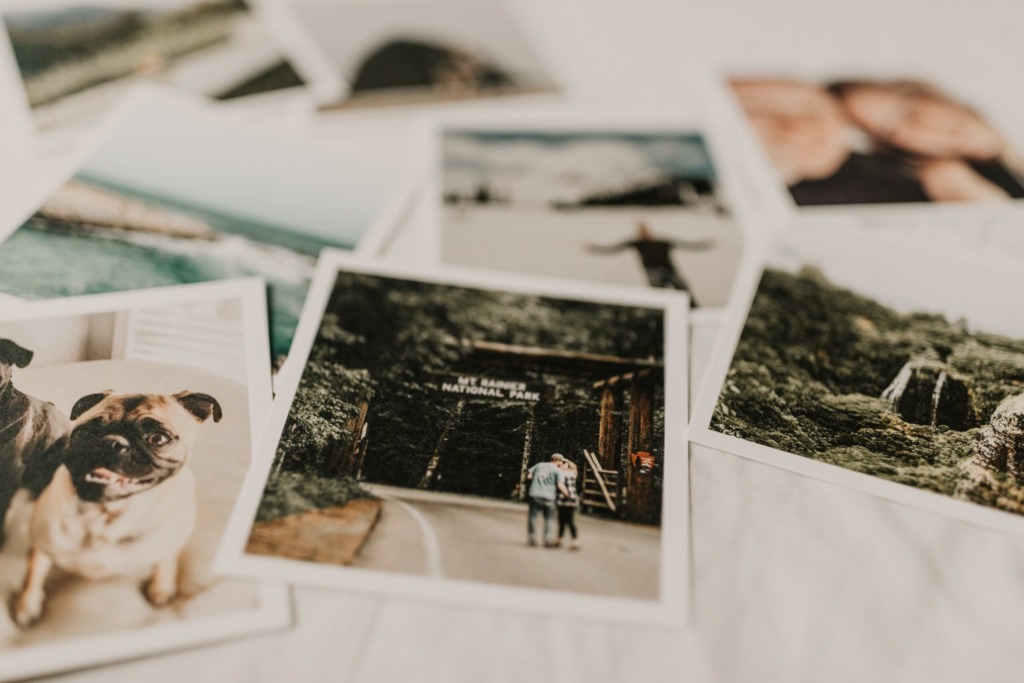 3. Between the Sheets
Favourite place to be? Ans: BED!
Nothing beats your own bed, especially after a long day of lectures and student life!
Switching up your bedding can have a HUGE effect on your mood and transform your space in minutes. Treat yourself to a fresh set, adding patterns and colour that suit your taste for the ultimate bedroom glow up. You don't need to break the bank either with these super affordable picks;
Layering blankets and throw pillows not only give you those hotel vibes, you'll be snuggly warm at night and save on energy when heating up your pad!
4. Breathe in Life
Houseplants are not just aesthetic AF, studies show that they are a natural mood booster, increase creativity, reduce stress and eliminate air pollution. What's not to love?
If you haven't started your collection yet, now is the time to start! Succulents, snake plants and Aloe Vera are amongst the easier species to maintain. Check out out blog on houseplant 101 for your uni pad.
Not ready to be a full time plant parent? Faux plants are a great way to get the look without worrying about murdering your plants!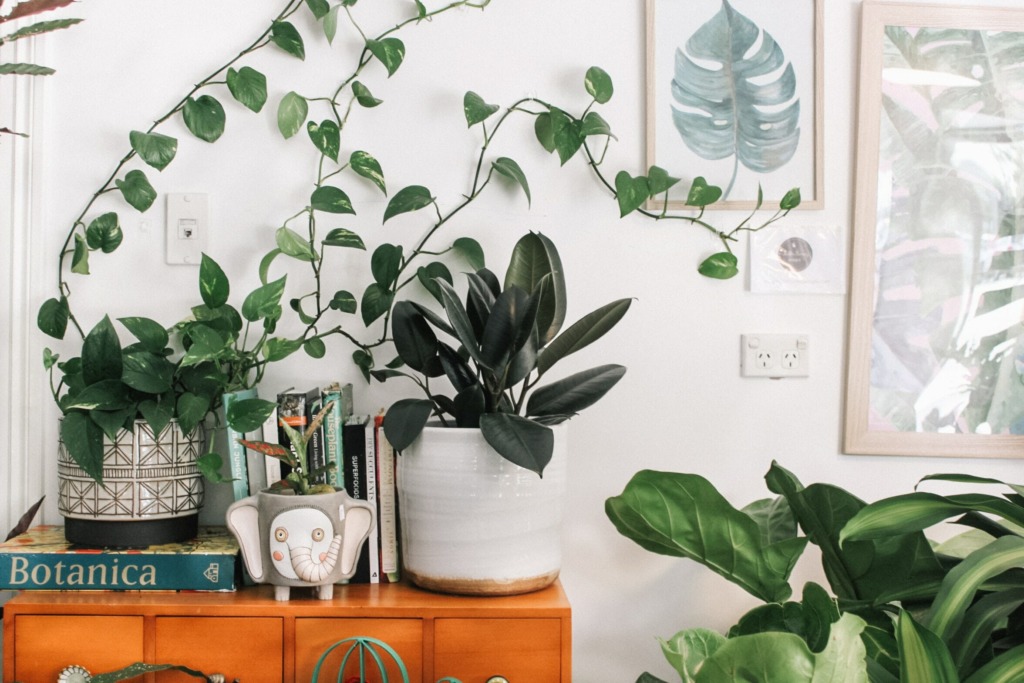 5. Let there be light
Good lighting is key to switching up the mood in your student house. These energy efficient options may even save you a few pennies off of your bill!
LED Mood Lighting – Colour changing lights are a MUST – change as per your hearts desire!
Fairy Lights – Add a little magic to your space, battery operated = no electricity charges!
Lamps – The ultimate study buddy and soft lighting option
Candles – Zen essentials, and scented ones are just mmm!
💡 Always get permission from the property owner before installing lighting or using candles!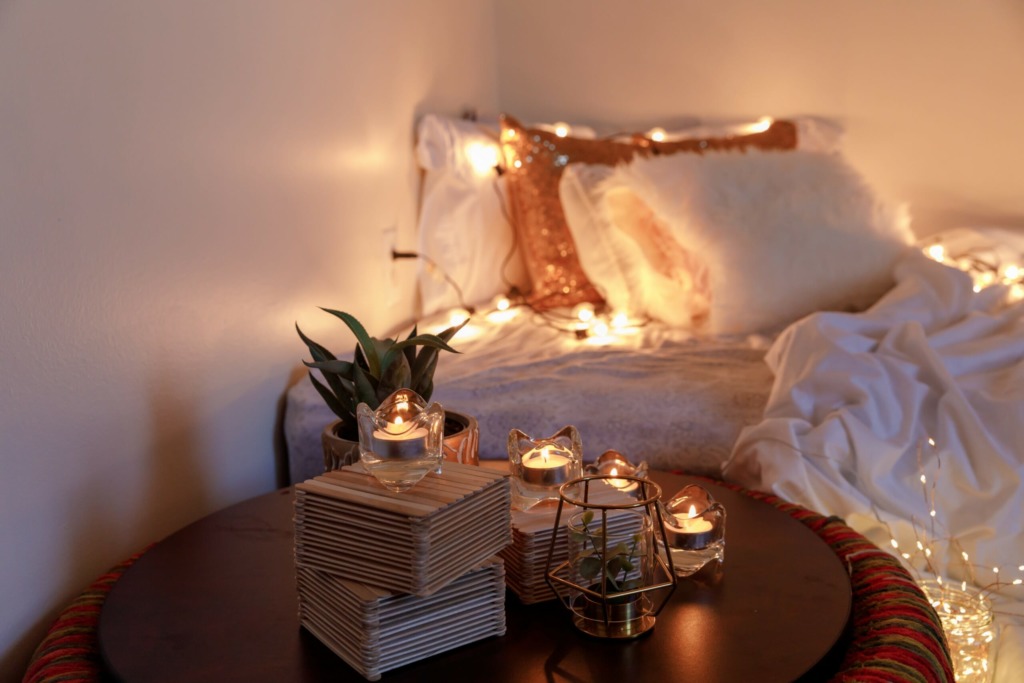 Make it your own
Although your time in your uni pad is temporary, making it comfortable and suitable to your needs is key! Afterall, your home is your haven and the space where you go to rest, relax and recharge.
Before making any major changes, check the terms on your tenancy agreement and get the thumbs up from your lettings agency or landlord.
Let the glow up commence!