However, just because you're stuck indoors, doesn't mean you can't still make the most of your student digs. You might just have to get a little creative. So, instead of moping about, distract yourself by revamping your digs so that they're worthy of all those Instagram influencers you follow. You might as well, seeing as it's where you're spending most of your time!
With that in mind, here are some easy tips to help make your student digs instagrammable.
Spruce Up Your Nightstand
If you're going to be sharing posts of your digs on Instagram, then you're going to need a decent nightstand. How you style your nightstand will say a lot about your character, whether it's stacked with books for all-nighters, decked with candles, or covered in house plants. If your nightstand looks a little dull, brighten it up with a new coat of paint, or get inventive with patterns.
It doesn't even have to be a traditional nightstand – if you really want something different, why not upcycle a wooden crate for a more rustic aesthetic? Or you could even reuse a barrel! There are loads of quirky DIY ideas you can explore to add some flare to your pad.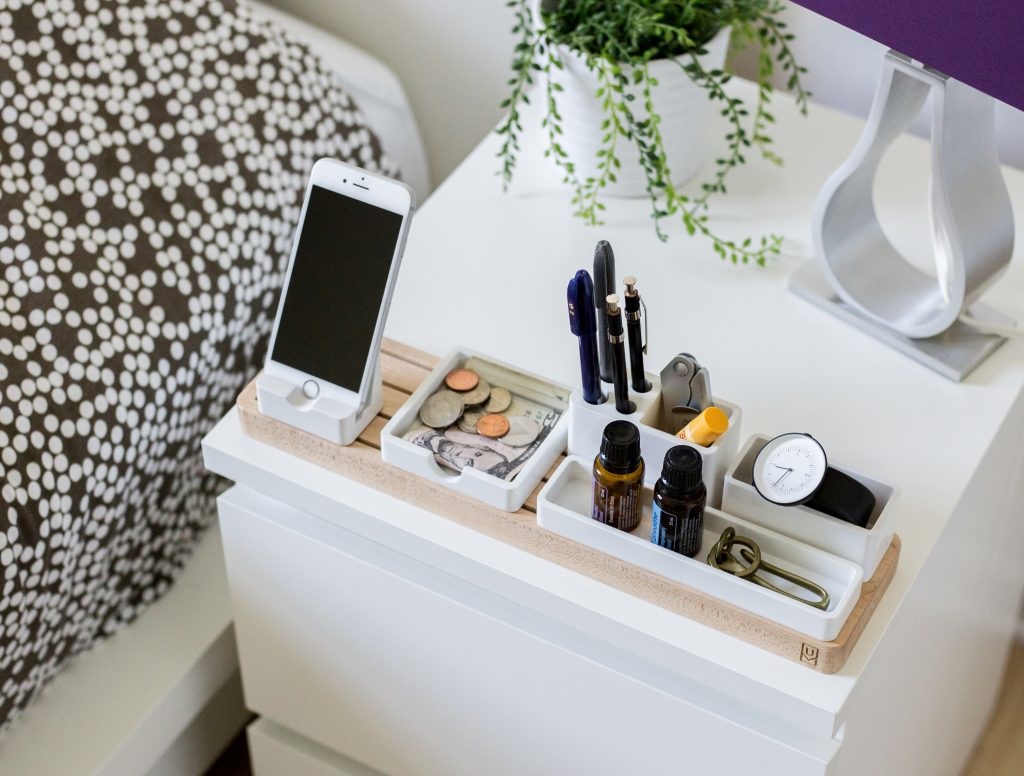 Lights, Camera, Action!
Lighting is everything, especially if you're going to be posting pics on Instagram. Inject some life into your student digs with some shimmering lights, whether it's with delicate fairy lights to create a cosy cottagecore interior, or bold neon lights to add some personality. You could also buy a light-up message board and personalise it with your own cutesy message like 'Home Sweet Home' or 'Dreams Do Come True'; whatever you're in the mood for.
Make Your Bed
If you're going to spend your money on anything, it needs to be some quality bed sheets, and while you're at it, a decent throw and some cushions wouldn't go amiss, either. How your style your sleeping area will reflect what kind of person you are, so make it look nice and cosy with some decorative cushions (after all, it'll also be acting as your sofa, so a bit of back support would be nice!). Obviously, having a made bed will look good in your pics, but it will also help you mentally, as making your bed actually improves your mood.
Wall Art
What's better than working with a blank canvas? If you really want to update your digs, then there's plenty you can do with the wall space. From photo collages of your treasured memories to intricate tapestries and whimsical dreamcatchers, there's heaps of ways you can transform your boring, empty walls. Take a look at these macrame wall features for some inspiration if you want to give your digs a bohemian touch.
House Plants
Everyone loves a good house plant, whether they're trying to improve their air quality, or they just love the aesthetic! The great thing about house plants is that they don't need as much attention as average plants, so even if you're not particularly green-fingered, you can still turn your digs into a lush green haven! Some of the most popular house plants include:
Spider Plant
Peace Lily
Aloe Vera
Ivy
Jade Plant
Asparagus Fern