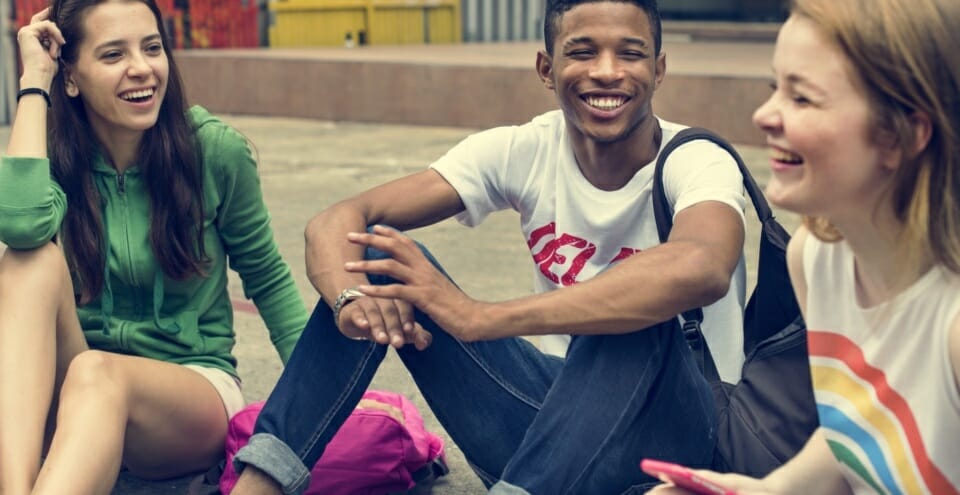 Getting to share your home with your mates is one of the best experiences. No doubt, you'll love it. Among all the fun, there are the not so fun things that you and your housemates will need to work together on, such as the bills. We'll tell you exactly why bill splitting is worth considering and why it'll make your shared life a breeze!
Among the advantages for sharing with friends is that you can rent a bigger house than you can afford on your own #winning.
Not only that, you can also split the chores and most importantly, there's always someone around to hang out with.
As with everything, there's the serious stuff that will need sorting, so that you can live together without the stress and this the bills.
Having lived in a shared house with uni mates before, I only wish I knew more about splitting the bills.
But first… the rules
Okay, so you you've decided who you're going to live with and the excitement is starting to build. Hopefully, you're all like minded so you can all talk about the 'adult stuff', such as the bills.
You'll be needing to undertake the 'money talk' as soon as possible to discuss how much the bills will cost and how much everyone will need to contribute.
This should really happen before you sign on the dotted line for the house since everyone will then know how much they should be budgeting to cover everything. The bills are things like the gas, electricity, water and wifi.
It's at this point you may find that someone may be overstretching and decides to pull out rather than have the financial struggle of paying rent and the bills every month.
It's all about the record
Unless you are using a bill splitting service such as Glide, then you need to have someone responsible to create a spreadsheet and record who pays what.
Usually, students will either put all of their names on a particular bill or they'll choose one to pay and then get the money from their housemates afterwards.
If you've never shared a property before, then you'll need to accept that this can be a formula for arguing and falling out. Imagine what happens should someone decide they are not paying their share for whatever reason. The bill still needs to be paid.
And if the person to keep the spreadsheet is not you, then every shared student household will have someone keen to do it (thank you, Sarah!).
Preparation is key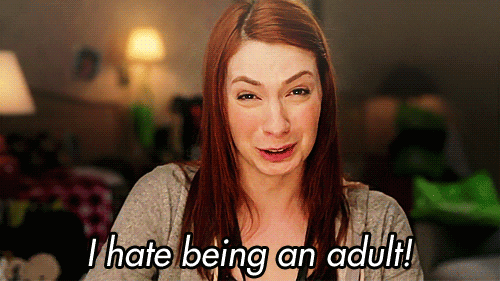 It's almost like a rite of passage; you've left your parents' home where you were free of bills, spent a great year in halls where someone else took care of those pesky utility bills. Now, however, it's time to take a dreaded step into adulthood.
You can either contact utility providers directly and organise a connection or see what deals are available. You need to be prepared that a utility bill will be costing much more than you have prepared for financially.
If you opt to sign with utility providers directly, then you'll need to agree on a direct debit to be paid regularly for the important ones, which are the electricity and gas.
Non-payment of these will see them being disconnected and do not, as some of my student friends believed, that utility suppliers will not switch off the supply when you owe them lots of money.
One of the advantages of using a bill splitting service is that they can arrange the connection and paying of the utilities with a simple monthly bill. For many students, this will be a huge relief and they simply need to budget to meet this regular outgoing.
Get connected
There's no discussion when it comes to broadband – getting connected asap is a MUST. You can have normal broadband or a fibre connection which offer faster speeds and while on the surface it's a more expensive option, you will not need a phone line to be connected, whereas you will do for copper-connected broadband.
You could organise the broadband for your property by contacting various providers and there are always deals available with some being tailored towards students.
There's also another important consideration for the broadband, and this also covers the utility bills to an extent, and that's the fact you will need to be organised and have the broadband connection lined up for when you move into the property, you don't want to be rinsing your data trying to catch up with your series.
When you want to share household bills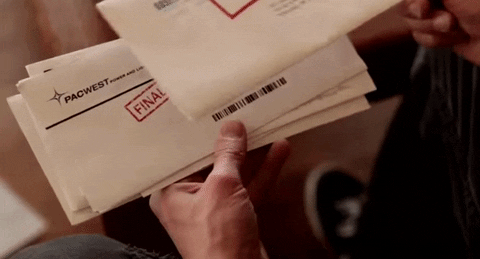 One great way to get around these issues is to sign up with Glide when you want to share household bills and they can organise all of the utilities, plus the TV licence, as well as offering broadband, including a fibre offering depending on where you are living.
There's a lot to recommend this service because it's easy to use and a bill is sent to each housemate on a monthly basis which they are responsible for paying so there are not, thankfully, any arguments over who owes what.
Instead, you can focus on enjoying your time at University which should be a phase in your life full of learning and enjoyment rather than bickering and disappointment which can be a feature for those who organise utilities themselves, but neglect paying the bills on time or at all. And it's for this reason why the bill splitting service from Glide is worth checking out.