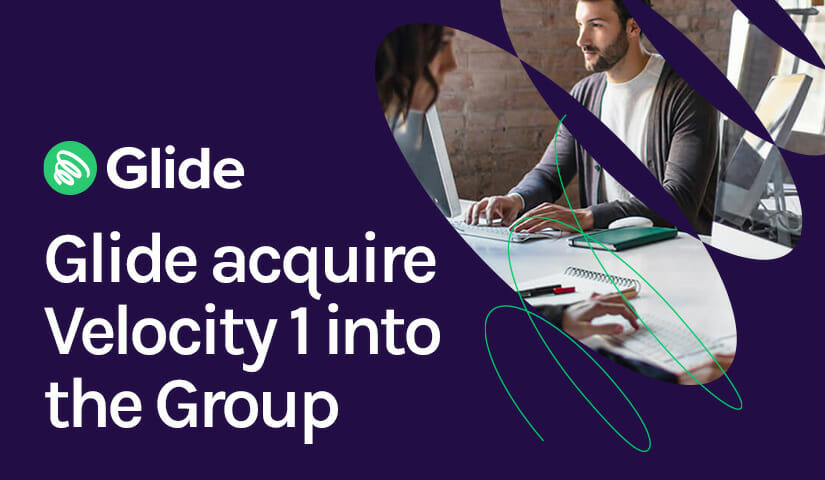 Greetings Velocity 1 Customers,
We are thrilled to announce an exciting development in the world of high-speed internet services! On July 13th, 2022, Glide, your trusted Internet Service Provider (ISP), acquired Velocity 1, a prominent fiber infrastructure company that many of you have been using for your day-to-day telecommunications needs. With this acquisition, we aim to deliver an even better internet experience to you.
What Does This Mean for You?
As a valued customer of Velocity 1, we want to assure you that this acquisition will result in numerous benefits for you and your community. Glide brings to the table a wealth of expertise, resources, and a commitment to delivering top-notch internet services. We are dedicated to providing reliable and high-speed connectivity, which means your online activities, whether for work, leisure, or communication, will become even smoother and faster.
Transitioning to Glide
We understand that changes like this can bring questions and uncertainties. To make the transition process seamless for you, our internal support team is here to address any queries you may have. Whether it's related to the changeover, your internet plan, or any other concern, don't hesitate to reach out to us.
Contact Information:
Email: residentialsupport@glide.co.uk
Phone: 0333 123 1190
Our support team is eager to assist you every step of the way, ensuring that you have a seamless experience with Glide as your new ISP.
A Commitment to Excellence
At Glide, we are committed to providing the highest level of service, and we are confident that you will see the benefits of this acquisition in the form of improved network stability, enhanced customer service, and a broader range of offerings tailored to your needs.
Stay Connected with Glide
Stay tuned to our website and social media channels for the latest updates, news, and exclusive offers. We are excited to embark on this journey with you, and we're confident that together, we will create a more connected, efficient, and rewarding internet experience for Wembley Park residents.
Final Thoughts
We extend a warm welcome to all Velocity 1 customers who are now part of the Glide family. Our mission remains the same – to empower you with exceptional internet services that enrich your daily life.
Thank you for choosing Glide as your preferred ISP. We look forward to serving you and exceeding your expectations.
If you have any questions or concerns, please don't hesitate to contact our support team using the provided contact information.