The Glide group is growing quickly, expanding our footprint across the UK and into Europe, and building original ways for our customers to connect.
We want people with conviction and confidence to take cutting edge products with enormous potential from our demo room to the feature-rich properties of the future.
We're specialists in delivering market-leading, super-fast and reliable Wi-Fi and technical solutions to Difficult to Serve market – for students, residential developers, and businesses, the three sectors we know inside out. Glide is more than the sum of its parts. We're a big group with the energy and ingenuity of a small business. Some say we're the industry's best kept secret!
Our vision is for a better-connected world that makes life and work more enjoyable for our customers. Exceptional communications, connectivity and utilities services that make life better for students, residents and businesses."
Tim Pilcher
The future of Glide
We're already one of the biggest ISPs in the country and one of largest managed Wifi providers in the world.
We are a B2B business and with some big verticals in student and build to rent. We are going to expand and grow business in general and where we can we will build our own fibre networks to do so.
We will continue to grow our national network to provide more and more capacity to give our customers the best possible wifi speeds that won't slow down when it's busy.
We plan to accelerate growth to business customers and connect our fibre network, providing the best wifi whether your in a room at home or in a large business.
We aim to provide a full service portfolio and be the best in class.
Your Career at Glide
Here's Camilla, our HR Director. She's all for development. In the early days, HR will work with your line manager to ensure you enjoy an effective induction.
After 3-months, your objectives will be set and your performance, progress and development will then be monitored through our Performance Development Review (PDR) process.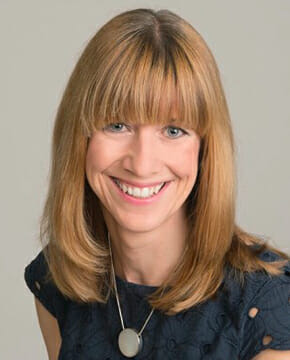 We work hard to give Gliders plenty of room for progression. This works really well when we know what you're looking to achieve in your career; it's a two way process. We advertise our vacancies internally, so you'll always have the opportunity to try your hand with a role that stretches you. The better you perform in your current role, the better your chances of promotion, or even a sideways move if you see something you think might fit you better. We promote the use of secondments to encourage people to try something new. We launched Glide University in 2022 which gives employees access to all sorts of skills and leadership training, and for some, there is even the opportunity to undertake an MBA.
Employee voice is important to us, and we regularly use our Pulse Surveys to hear your views. There is also a weekly opportunity to hear our CEO talk, and to ask him questions in "Teams with Tim". We were proud to achieve IIP accreditation in 2022 and we have an exciting people journey ahead which we hope you will be keen to join us on.
At Glide, brand values aren't just words on a wall. They are at the heart of our culture and shape how we behave, how we recruit and how we support each other and our customers.
Each value is brought to life through our behaviours. Our behaviours make it clear how to speak to our colleagues and our customers, how we act towards each other and how we define being a 'Glider'.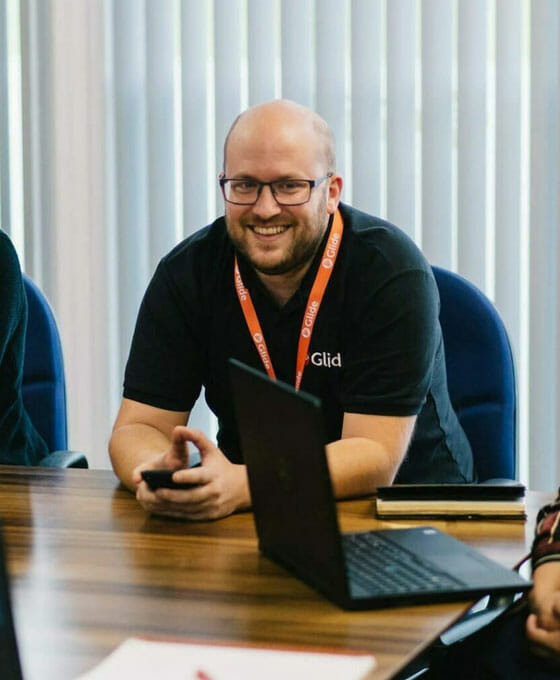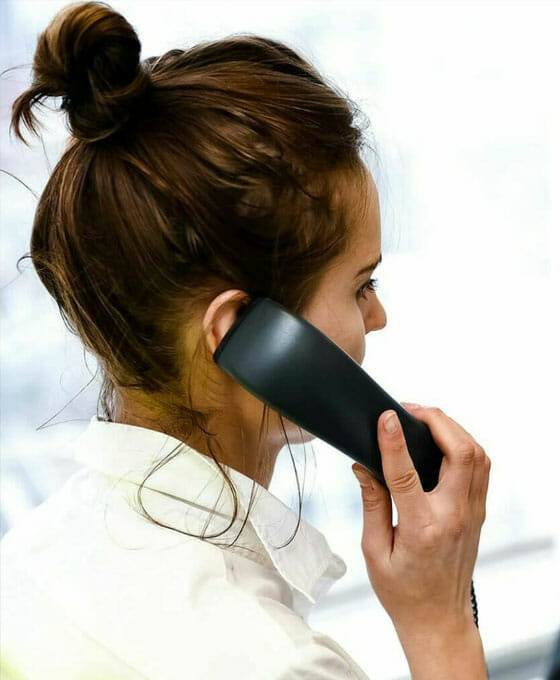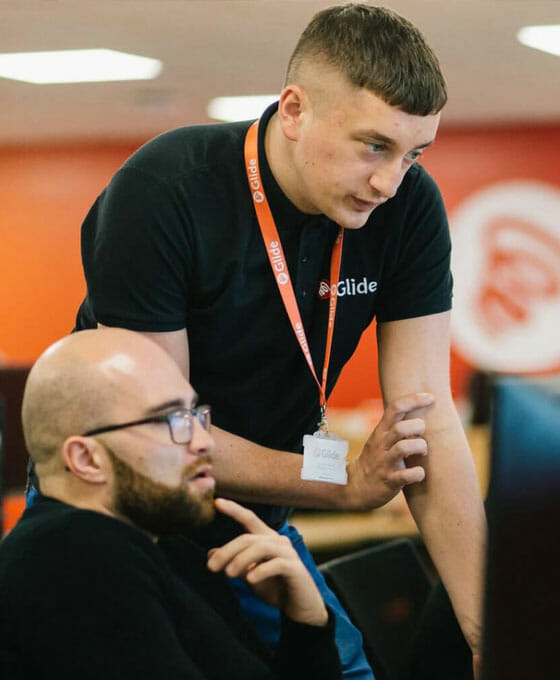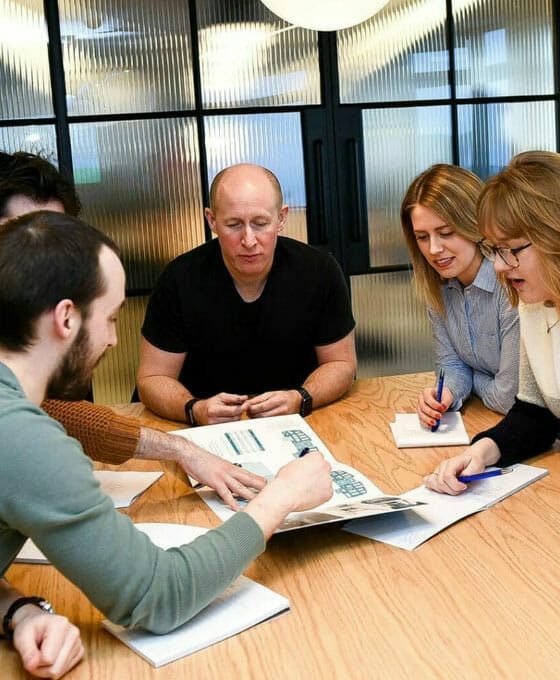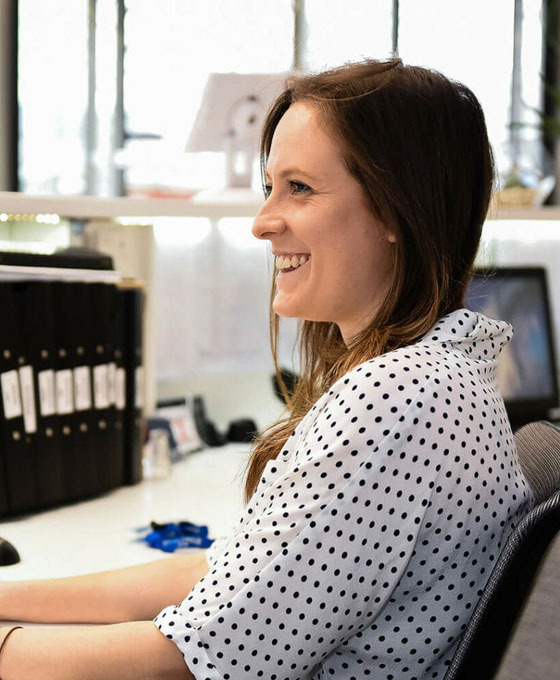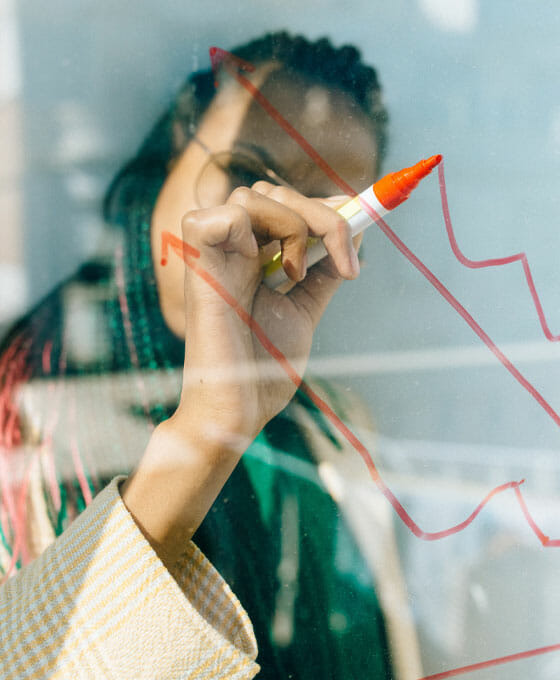 01.
Stand together
Like a family, we value togetherness, put the group before ourselves, welcome diversity and always work hard to make sure everyone feels like they belong.
02.
Act Bravely
We dare to do things a little differently. We believe in each other and inspire the people around us to push themselves out of their comfort zones, to do things with courage and conviction, to grab life by the horns and to have total confidence in themselves.
03.
Care whole-heartedly
If we fall down on customer experience, nothing else we do matters. That's because customer loyalty is hard won and easily lost. The difference boils down to caring about the things our customers care about, always taking the time to make life simpler for them and going out of our way to connect and give them more than they'd expect.
04.
Live vibrantly
We're no ordinary company, and our culture reflects that: we believe that having fun, getting on with each other and not taking life too seriously is just as important as working hard.
05.
Be Tenacious
It's about more than hard work and graft – we never rest on our laurels. We are an unstoppable team that know we can always do better and more than what we achieved last week, month or year.
06.
Think Unconventionally
Staying open-minded, defying predictable ways of doing things, outsmarting the competition, and cracking on with enthusiasm and positivity is how we approach everything, every day.
Current vacancies
See all our current vacancies below.
Filter by Location
Select
All

Birmingham

Kenn

Nationwide

Wembley
The Recruiting Process
Everyone loves a good interview, right? Nothing makes us happier than meeting someone who we know will fit right in, will do a great job, and who'll get a lot out of, their career with Glide.
We don't expect you to tick every box, but we do need to know where your strengths are and where we need to give you extra support so that you can excel.
Let's chat! A call with our friendly talent team will help us both to work out whether we're the right place for you to thrive. It's amazing how much we can share in half an hour or so!
We're a big fan of remote interviewing! A first chat gives us a chance to get to know each other without you needing to take any time off work. If you'd prefer to come in to see us, that's fine too. We'll talk about what you like doing, what motivates you, and some of the core technical components of the job. It's also your first chance to ark questions about us and the team you'l be working in, which will help prepare you for stage 2.
Time to meet your manager. You'll have plenty of information beforehand on where to go and what to expect, as well as some feedback from stage 1 to help guide you It's important that you're a good technical fit, of course, and that we know where you need support and training so come prepared to talk about that. We have our values firmly in mind when we interview, so we will probably want to know how you tackle problems and who you tend to get on well with.
That's it - decision time for us both. You know where you'll be working and whether that works for your life commitments, and how well you "gel" with your new manager, and we know how you'll fit with the team. Fingers crossed everyone's happy, and the HR team will be in touch with your offer.
Timing is everything, though, right? Maybe we're not quite ready for each other yet, and that's fine. Hopefully you're keen to stay in touch - we certainly will be! - so that when things change, we'll be top of your list of companies you'd like to join. We'll keep you up to date with developments at Glide and we'd love it if you do the same.
Who better to hear from than your future colleagues? Here's a selection of what our team has to say about working for Glide.
I joined Glide in March 2021 as PA / Office Manager and I am so glad that I did. The culture here is brilliant, the people are great and everyone cares and you really feel that throughout the business. I love that I have so much autonomy in my role, that I feel respected. I am now making a move into HR, Glide are supporting my CIPD qualification. I am delighted that in such a short period I am progressing and developing my skills.
Laura Humpage, March 2022
HR Administrator
There are not many companies that give you the autonomy in your role that Glide does. It's a business that allows you to put into place great ideas and make impactful decisions. Glide recognises the need for people to develop and progress in.
Neil Hoare, June 2021
Head of National Network
Since joining Glide last year, I have had the opportunity to progress in to another role that is allowing me to further develop my skills and gain more experience. It's great to have the autonomy to make decisions and do what I need to do, to get the job done.
Glide really is a fabulous place to work, it's a large organisation with a small organisation feel, everyone is happy to help. It's a company with real innovation and strategy and the core values are encompassed daily.
Ben McGuinness, April 2022
Head of Direct Sales
I had no previous experience in Marketing but I was supported to take my marketing role and Glide has continued to support my growth and development with PR training, various courses and goals to undertake a CIM course to add to my repertoire. Glide is dedicated to the professional development of all of their employees, and it is common for them to support their staff in this way.
Ethan Williams, November 2021
Content Marketing Executive